Maxwell Boko + Mmuso Potsane
---
First on the list is the duo, Maxwell Boko and Mmuso Potsane, who met through the David Tales internship program. The pair competed against each other and both won a spot during the 2016 South African fashion week. In 2017, Mmusomaxwell won San Francisco Fashion Week; their fashionable vibe and and love for beautiful colors and contrasting textures winning them the victory. Following their win, they decided to collaborate and create their joint fashion brand by mixing textures, feminine lace and tailored pants. Mmusomaxwell's style and flow is stunning on the global runways and in print. Paired with a bold combat boot, their menswear line is for the fashion forward, progressive man. Natives of South Africa, the colors of the country's flag are also present in their garments.The duo has been featured in Vogue Italia and many other fashion publications. Overall, Mmusomaxwell embodies sophisticated femininity so much so that when the queen herself, Beyoncé, visited South Africa she was obsessed with all of their fashions.
---
Duro Olowu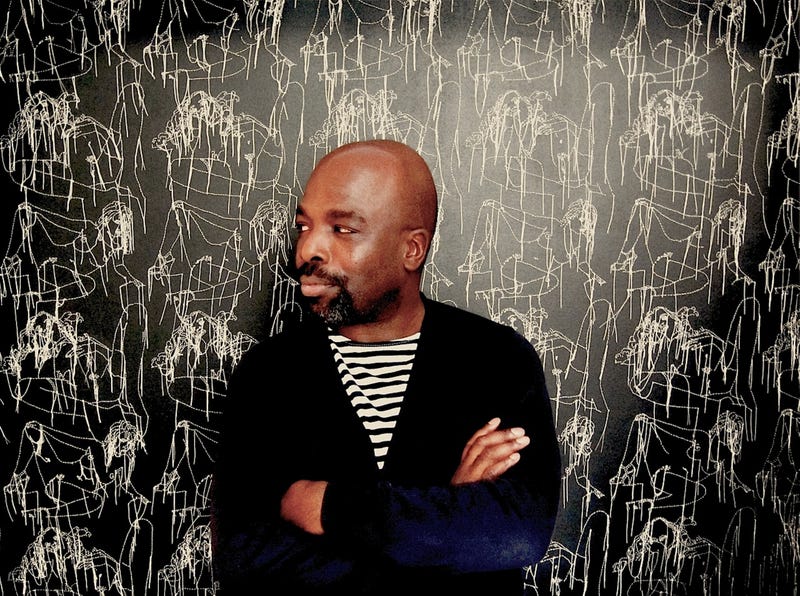 Next is Duro Olowu, a Nigerian born fashion designer whose womenswear line launched in 2004. His fashion epitomizes the cosmopolitan girl, mixed with a little avant-garde flair. His designs are collages of life, but still incorporate classy, dynamic prints. Recently, Olowu has also teamed up with legendary beauty brand Estée Lauder. With bold color prints for packaging and palettes that fit the beautiful colors of Africa, combined with his British based fashion background, you can definitely feel the inspiration through Beautiful Lee crafted masterpieces. Ready to wear ,resort wear Corporate couture. Follow or support today.
---
---
LaQuan Smith
Lastly, there is the legendary Laquan Smith. I have a personal obsession with plaids and pinstripes and Smith's take on plaids and pinstripes are pomp and circumstance to the max. With bling pinstripe, his line has something for everybody including menswear, womenswear, black tie and, yes God, curvy fashion. What he did for Lizzo for the Vogue cover was breathtaking and you've seen countless celebrities in his fashions everywhere!. Scott takes puffer material to another level with a two piece mini set and a coat to the floor. From political statements on weekender bags to catchy phrases cute Clutches. This designer is definitely for the culture. Follow or support today.
---
---
Continue to follow DELUX Magazine for the hottest information on the best designers in fashion!
Follow these hastags on Social Media #deluxfashion #deluxstyle #deluxbeauty
Stay Tuned in for Fashion+Style
Cheers.
xoxo