2021 proved to be a good year for music with releases from Drake, J Cole, Kanye West and many more. It is going to prove hard to pick my favorite albums of the year. Hip Hop has grown even more diverse with there being so many varieties of Hip Hop with sub genres ranging from pop-hop to emo- rap.
These changes in the music make me think of the late Miles Davis and his perspective on being an artist. Hip Hop started with two turntables and a mic, and has grown with sounds being transformed by artist in American and outside the diaspora with acts such as Little Simz, and WizKid.
The time has come for us to adapt just as we have altered our way of living over the last couple of years with Covid. Hip hop has shifted and is no longer this small genre that people can write off. Hip Hop is global and music can transform and take new shapes, so embrace the sound and have fun.
Roddy Ricch – Live Life Fast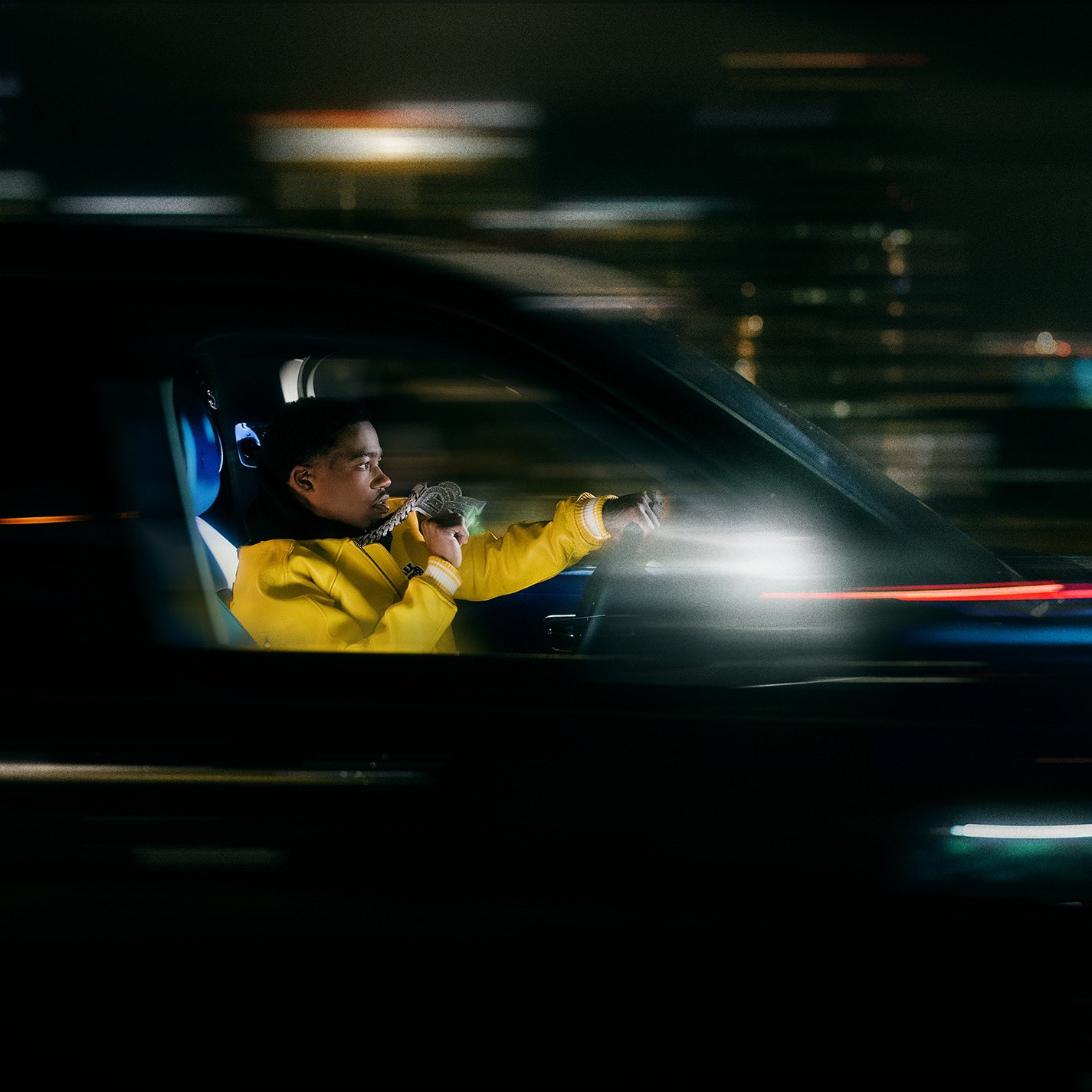 When Roddy Ricch released "Late At Night" earlier this year the song soared to the top of charts leaving us anticipating when he would drop. Well, wait no longer Ricch has released his sophomore release Live Life Fast. Ricch has found his formula in mixing harmonies with his rapping ability.
Ricch's latest project features Lil Baby, Future, 21 Savage, Kodak Black, Ty Dolla $ign and more. Live Life Fast is a more polished and refined sound as Ricch's looks to duplicate his successes from his previous work. Besides his breakout hit, I suggest you check out "Slow It Down" featuring Ty Dolla $ign, and Alex Isley, "Hibachi" featuring Kodak Black and 21 Savage, and "All Good" featuring Future, and the opening track "Lif".
Indiana Rome – I.B.B.
St. Louis producer and rapper Indiana Rome has released a new EP titled I.B.B. today. The EP is five songs long and features a few St. Louis artists A-Game, Arshad Goods, Vega Heartbreak, and Marvell Cue. Rome's latest project is a continuation of the bass thumping sound he has been crafting throughout the years.
Rome who has been making moves over the last few months dropping music vignettes recently performed for one of Atlanta's biggest music festivals One Music Fest. In the video below, Rome captures his experience at One Music Fest and goes into his success and failures as an independent artist.
Boldy James & Alchemist – Super Tecmo Bo
Detroit rapper Boldy James and Alchemist has collaborated on a new project Super Tecmo Bo. This is a follow-up from their summer release Bo Jackson.
Tierra Whack – R&B?
The last few weeks Tierra Whack has been dropping small packs of songs with her latest titled R&B? You can watch her behind the scenes of her latest song "Heaven" here.
Burna Boy feat WizKid – B. Dor
Between Burna Boy and Wizkid these two artist have been cooking up hot tracks this year. Listen to their collaboration "B. D'OR" that should keep the dance floors shaking.
Enforcer Fridays
Another week down and I want to thank you all for taking time to check out my picks. Be sure to listen to my playlist for a full update of songs this week. Be safe and enjoy your holiday season.
Latest posts by Elvin Chambers
(see all)
New Music Friday: Doja Cat, EARTHGANG, Little Brother, Nick Grant, Bakar, Mike x Wiki x The Alchemist, Butcher Brown, and more

- Friday, September 22, 2023

New Music Friday: Nas , Rod Wave, Cleo Sol, and FrizzFest is back this weekend

- Friday, September 15, 2023