From Homer G. Phillips to Josephine Baker, St. Louis is the birthplace to some of the most prominent leaders, businesspeople, athletes and musicians. Today, it is rooted in a distinctive African-American culture and home to many thriving and up-and-coming Black-owned businesses.
This special DELUX itinerary allows you to explore a Black-owned St. Louis business each day of the week.
Monday
Latté Lounge
Start your week off with a great cup of coffee at Latte Lounge, a modern and cozy coffee shop located in Florissant, Missouri. Latte Lounge offers a wide variety of hot and iced drinks, along with savory and sweet food options. The coffee shop's signature beverage, the Rocky Mountain Latte, comes garnished with Nutella and Oreo cookies around the rim.
Latte' Lounge
2190 N Waterford Dr
Florissant, MO 63033
Follow on Social Media:
www.instagram.com/latte.lounge
---
Tuesday
EyeSeeMe Bookstore
Looking for a new book to read this week? Have your children been isolated at home, staring at screens? Stop by the EyeSeeMe Bookstore in University City, Missouri for the latest books, for all ages, highlighting positive images and stories about African American culture and history.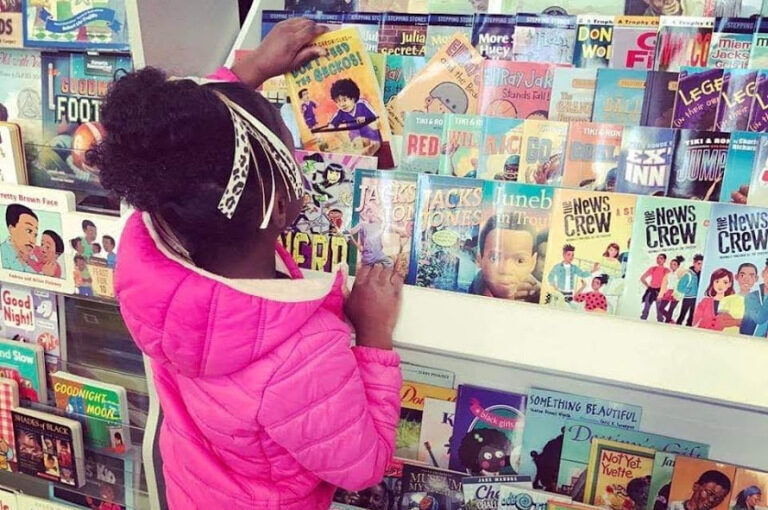 Eyeseeme Children's Bookstore
6951 Olive Blvd
University City, MO 63130
Follow on Social Media:
www.instagram.com/eyeseeme_bookstore
---
Wednesday
Griot Museum of Black History
The Griot Museum in St. Louis is the "premier resource for Black history and culture in the Midwest." Formerly called The Black World History Wax Museum, and renamed in 2009, the core galleries of The Griot include life-size wax figures, other art, artifacts, and memorabilia to help interpret the stories of Black people. Admissions are $3.75 for ages 5-12 and $7.50 for ages 13 and above. Due to the COVID-19 pandemic, pre-paid reservations are required online.
---
The Griot Museum
2505 St Louis Ave
St. Louis, MO 63106
Follow on Social Media:
www.instagram.com/thegriotmuseum
Thursday
Palomino Lounge
Looking to wind down your week with a good Happy Hour? Palomino Lounge, located in the Historic Delmar Loop, offers a cozy lounge with personalized charm to relax and enjoy live entertainment with delicious, New Orleans-inspired cocktails while freeing your mind.
Palomino Lounge
5876 Delmar Blvd
St. Louis, MO 63112
Follow on Social Medial
www.instagram.com/palominolounge
---
Friday
Central West End Bed and Breakfast
Book a luxurious staycation at the Central West End Bed and Breakfast! This is a hidden romantic weekend getaway in the Midwest for couples to indulge in. All accommodations include an A La Carte breakfast menu for breakfast in bed in an historic location with rooms and suites ranging in size and amenities.
C.W.E. Bed and Breakfast
4045 Washington Blvd
St. Louis, MO 63108
Follow on Social Media:
www.instagram.com/cwe.bed.breakfast

---
Saturday
Profield Reserve
When Saturday shopping, stop by Profield Reserve on Cherokee Street for classic wears and goods. The retail space was established in 2020 with a goal to support the everyday modern lifestyle.
Profield Reserve
2309 Cherokee St
St. Louis, MO 63118
Follow on Social Media
www.instagram.com/profieldreserve
---
Sunday
Turn Restaurant
Did someone say, Brunch!? Stop by Turn Restaurant for a delicious brunch and an impressive menu of comfort food with a healthy twist. Diners visiting on a Sunday will have the opportunity to check out their Slow Jams brunch series.
Turn Restaurant
3224 Locust St
St. Louis, MO 63103
Follow on Social Media:
www.instagram.com/turnstl
Thanks for checking out the Itinerary!
Latest posts by Tiffany Byndom
(see all)