The death of artist, entrepreneur, philanthropist Nipsey Hussle has caused many fans and non fans grief all over from California, to New York, to Virginia, and even here in St. Louis. Not only was he an artist from Crenshaw but he was a man of the community. His hustle was impeccable, from selling mixtapes out of his car to taking that money to build up the community, to eventually being a main stream artist and taking more of that money to employ people in his neighborhood with jobs at his Marathon Clothing store on Crenshaw and Slauson. Since his death, more details have came out about just how great and dedicated he was to his neighborhood. In 2017, Nipsey along with a club promoter Tommy Karas re-opened a Skate Rink that had been opened since 1981, but closed down in 2013.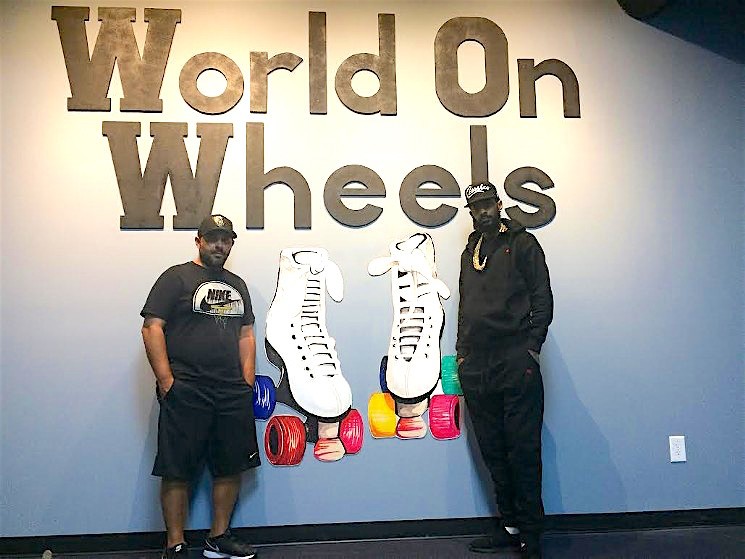 When it comes to his philanthropy contributions, Nipsey invested in a local elementary school by renovating their playground and basketball court. He also co-founded a STEM academy that was implemented in some elementary schools in his community and he had plans to expand it to other cities. He opened up a coworking space in the Crenshaw district called Vector 90. He also had a role in creating Destination Crenshaw, which is a mile long public art that honors Los Angeles' Black history and it's set to open 2020.
Nipsey dabbled in the technology field, investing and taking ownership in his own stake, Followcoin; food, with teaming up Fat Burger in 2014, other entertainment endeavors, and real estate. Him and his business partner recently bought out the plaza of which his Marathon Clothing is located and they planned on rebuilding it. The clothing store alone is symbolic not because Nipsey use to hustle in the parking lot of square, but because the the store is a "smart store." The clothes are scannable through an app, which gives you exclusive videos and other content of the artist. The store is significant because it was Nipsey's home but he was unfortunately gunned in the parking lot.
Many loved ones of Nipsey had so many positive words to say about him at his Memorial service, which was live streamed on multiple platforms from the Staples Center. Artists performed such as Marsha Ambrosius, Anthony Hamilton, Jhene Aiko, and Stevie Wonder. His friend and business partner Karen Civil read a letter that Barack Obama wrote for Nipsey's family and friends. That alone is powerful for the former president of the United States to send his respects and condolences. Nipsey's other friends and entertainers such as Snoop Dogg and YG spoke about their memories with him as well. Snoop Dogg reminisced about the time Nipsey handed him his mixtape. YG talked about how Nipsey was like an older brother to him and that Nipsey gave him books to read to educate himself. Nipsey's brother Samiel spoke about their memories as kids, which was one of the top four emotional moments, next to his parents speaking highly of him, his step son and his girlfriend/mother of his son, Lauren London.
The strength his mother has shown in the media through this whole process says a lot about her spirit and Nipsey's character. She said shortly after his death that she was at perfect peace, she has strength and wants to uplift people. In an Instagram post, Lauren London described him as being her "sanctuary" and her protector. At his memorial service, she said "His soul was majestic," which is a powerful word you don't hear often to describe a person. She ended her speech by saying "The Marathon Continues." That quote alone is for Nipsey's legacy, that his work must continue. He left a blueprint to the world to show what we should do to give back to our communities. Many artists talk about what they would do if they had money but many don't or you don't hear about what they contributed. Some artists don't want their good deeds publicized, which is understandable but Nipsey was a man of the community and an upcoming artist at the same time; maybe that is something that some upcoming artists can take note of.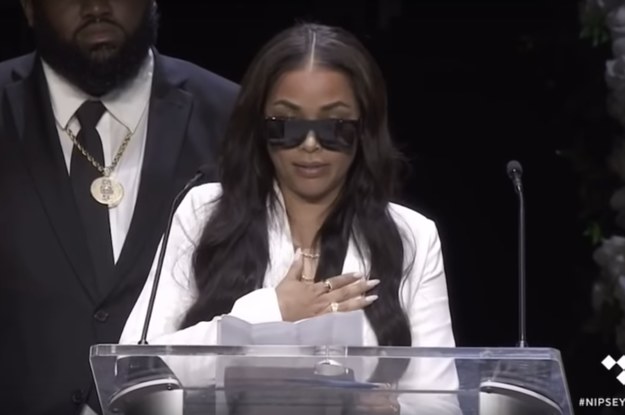 Many people are comparing Nipsey's death to Jesus because they both died at the mere age of 33, they were both about bringing change and good in the world but yet they died tragically. Jesus alone is glorified but Nipsey has gotten more attention after his death due to his contributions. The intersection of Crenshaw Blvd and Slauson Ave has been renamed to Ermias "Nipsey Hussle" Asghedom Square ALREADY! This man hasn't been gone a full month yet. His death has brought about truce in Los Angeles with gang rivals. The former president of Iran, Mahmoud Ahmadinejad, has sent his condolences regarding Nipsey's death. For two former presidents of countries, Barack Obama included, to address your death publicly and send condolences to your family, says a lot about you.
Nipsey Hussle has shown us how exactly what we should do to give back to your community and other communities. You've never heard anyone come out saying anything bad about him, which shows his character, another thing we need to take note of. He was also kind to those who crossed his path. While he was on this earth, he made a difference in just his 33 years of living. Let his death be a reminder to make an impact everyday and give people their flowers while they are still here.
Latest posts by DELUX Magazine
(see all)