Based on her stage play written in 2013, Marriage Works If You Work It, comes a new movie from KMW Productions, A New Husband for Christmas. Written and co-produced by Kyria Williams, ANHFC provides viewers a different perspective of love and marriage through the eyes of Black Love and Faith.
In this movie we have Kelly and Stan Stevenson (Keyona Bledsoe and Freddie Cole) a progressive black husband and wife. Kelly is concerned that her husband will never find Christ and that they'll never share the sacred bond of Christianity in their marriage. Having tried to do everything in her power to reach him, he doesn't hear her. She has become frustrated and so has he. Kelly is asking for a 'New Husband' for Christmas, and gets exactly what she wants.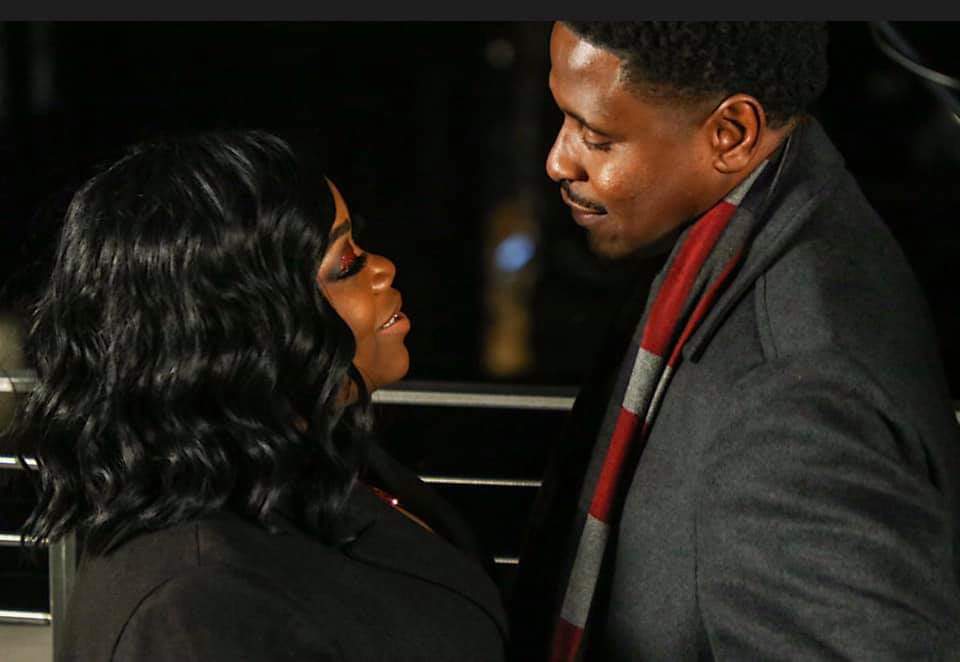 ---
ANHFC hit all the right notes of a good romantic comedy. The script is well written and the quality of the film left me content. In my opinion it avoided issues other films with similar budgets fall victim. Kyria Williams says she wanted to, "share stories of positivity in our biblical principles", as she believes it is a perspective that the world does not get to see. The entire production delivers that message very well. The all local cast was enjoyable throughout the movie.
This film represents love, commitment, disagreements, forgiveness and is a complete tug on the heartstrings as a very relatable topic for many women in relationships. The main character Kelly Stevenson is very believable and familiar. I enjoyed her throughout the film and admired her persistence in trying to reach her husband.
There are a lot of great moments in ANHFC that will make you laugh and cry. Director Derrick Mullen states, "while this film has comedy and drama, it's about friendships, change, and how deeply funny life can be in its most serious moments". In just his sophomore effort Mullen's talents enhances an already very polished script.
My favorite scene would have to be when the Wives Book Club meets. In this scene Kelly was able to convince her new friend Susan (Kennetha Paris) to join her at the book club meet up. She wanted to show her how she and her group of friends continue to stay engaged and involved in their marriages. She offered her a hope that could renew her failing marriage.
Williams', A New Husband for Christmas, is a faith based film, but I'd recommend it to everyone who would want to watch a great movie. The movie definitely delivers a story about forgiveness, transformation, and the power of a praying wife. I give this movie 4 out of 5 stars.
A New Husband for Christmas
A KMW Production in Association with Derrick Mullen of Mullen Group
Written by Kyria Williams/Directed by Derrick Mullen/Produced by LeConte Williams/Assistant Director Kennetha Paris
Release Date: 11/01/2020
A New Husband for Christmas Available from: Amazon Prime Studios
Latest posts by Andrea Montgomery
(see all)