St. Louis fumed over the depiction of Annie Malone shown in Netflix's latest series. Not willing to take the disrespect lying down, DELUX reached out to Black Culture Expert, Dr. G. to give us the real tea on one of our city's greatest sheroes!
Well, it appears the movie series, Self Made: Inspired by the Life of Madam CJ Walker is out and currently playing on Netflix
---
The movie series portrays Annie Malone, as "Addie Monroe" – a mulatto, self-made businesswoman in the hair product industry. Addie, as the movie series suggests, was a vain, selfish and vindictive woman who haunts Madam CJ Walker because of Addie's jealousy of Madam CJ Walker's success in the hair industry. Additionally, the movie series depicts Addie as a woman who was more or less only known for her work in the hair industry. Now, what's MOST important for viewers of this movie series to know and understand is Self Made: Inspired by the Life of Madam CJ Walker is FICTION and intended for entertainment purposes ONLY!
This movie series is fictitious (not true) and very loosely "inspired by" the business relationship of Annie Turnbo Malone and Sara Breedlove, wholater became known as Madam CJ Walker. My goal in this discourse is to provide a bit of research-based, factual, information about Annie Turnbo Malone. This pioneer woman helped many and inspired more yet it appears there is not much information being shared about her truth especially in this movie series. I, along with others who are native to St. Louis can attest to the legacy of Annie Malone. I hope my brief account here, does her remarkable legacy its due justice.
The Truth about the Late, Great, Annie Turnbo Malone
Annie Turnbo Malone, recognized as a pioneer "in the manufacturing of" beauty care products for Black women, was born in Metropolis, IL in 1869 (African American Business People from Missouri's Past, n.d.). Annie, who was orphaned as a child, came to realize her fascination with beauty and cosmetology early in her life. Annie, while still in high school developed her first hair product intended to help hair to grow. Annie is also noted to have run a boarding home out of her home while she was a young woman. These endeavors are evidence of Annie's propensity for leadership, humanitarianism, and creativity early on in her life. Annie later developed "Wonderful Hair Grower" and in 1900 began the PORO College in Lovejoy, IL "where she manufactured products by night, and sold them door-to-door by day" (African American Business People from Missouri's Past, n.d.). In the movie series, Sara Breedlove was portrayed to have had the same "climb" in the hair care industry, yet it is important to note, Annie Malone was already standardizing this work quite some time prior to meeting Sara Breedlove (St. Louis Living| Annie Malone, 2008).
In 1902, Annie "moved her operation to St. Louis" to an area now known as The Ville (African American Business People from Missouri's Past, n.d.). It was in Annie's door-to-door selling and marketing of her products, that she became acquainted with Sara Breedlove. Sara Breedlove later became one of the first agents in Annie's "army" going door-to-door selling the "Wonderful Hair Grower" and several other products developed by Annie Malone (African American Business People from Missouri's Past, n.d.). In the movie series, Annie never allowed Sara to work for her to sell the "Wonderful Hair Grower" and this is simply not true. By 1910, Annie Malone acquired copyright for the trade name "PORO", and her agents were now selling her products throughout the United States (African American Business People from Missouri's Past, n.d.). In 1918, Annie's empire expanded to a 10,000 square-foot, three-story, million-dollar headquarters in the Ville community that occupied an entire city block" in the city of St. Louis (African American Business People from Missouri's Past, n.d.). Annie went on to expand her agent base, truly creating an army of saleswomen, creating jobs for Black women, empowering entrepreneurship and wealth building within Black communities across this nation. By 1920, Annie Malone was said to have garnered wealth near $14 million, making her one of thewealthiest self-made women in Missouri.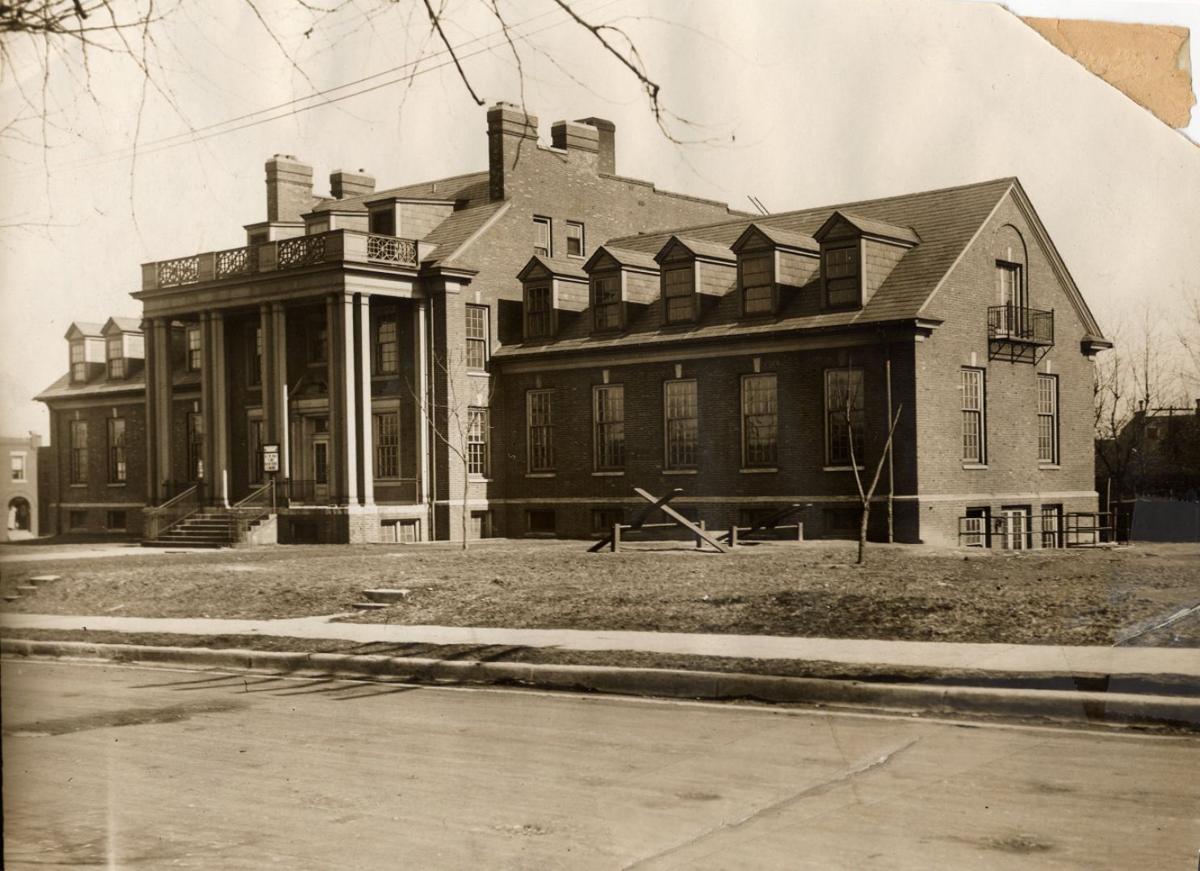 Annie Malone donated thousands of dollars to social programs and most notably to theconstruction of what's known today as the Annie Malone Children and Family Service Center in The Ville where she served as the home's board president from 1919 to 1943 (African American Business People from Missouri's Past, n.d.). Annie Malone is loved and well revered in St. Louis to date, with the Annie Malone Children and Family Service Center located on none other than 2612 Annie Malone Drive! St. Louis' history is filled with the legacies of many successful Black artists, musicians, athletes, comedians and businessmen and women. Those native to St. Louis know this best and certainly can attest to the contributions of Annie Malone to the hair care industry and to The Ville community. Needless-to-say, Annie Malone is an icon in her own name, and THIS is how her legacy should be captured on film and remembered forever!
A Note on Director Kasi Lemmons
Judging by the research and comparing such to the movie series, it appears much of the storyline given to Madam CJ Walker in this fictional movie series was in fact the actual story of Annie Turnbo Malone. Madam CJ Walker was no doubt a self-made woman of wealth earned by her ventures in the hair care industry, but this was second to and after Annie Malone. Yet, the movie series appears to discard Annie Malone as the first to achieve such acclaim while also neglecting to acknowledge Annie Malone as a successful entrepreneur, philanthropist, and the creative predecessor to Madam CJ Walker. In fact, the movie series claims there to have been a volatile relationship fueled by "darkism" between Annie and Sara which was another falsehood (Strober, 2016). This fictious version of the relationship between these two successful Black women is problematic and seeks to add to the already troublesome narrative of vitriol between dark complexioned and lighter complexioned Black women. One might question the motives of movie director, Kasi Lemmons (same director of the motion picture Harriett) among the other directors, directing such a narrative, going as far as to simulate a boxing match between the two women in the series. Additionally, featuring a reoccurring nightmare with Sara being haunted in her dreams by mulatto women when there is no evidence to substantiate such. There is also an allusion to Madam Walker's daughter being lesbian when in fact she was married three different times to men. It appears Kasi Lemmons is challenged when directing movies based on actual figures from the Black community. Like in the movie Harriett, many of the accounts in Self Made…were fictious and were not based on researched, historical, facts. What's more interesting about Kasi Lemmons' seeming infatuation with revisionist history especially as it relates to Self Made is, she, herself, Kasi Lemmons is also native to St. Louis, MO!
Respectfully,
Dr. G